In the face of a global pandemic that has reshaped the very fabric of our lives, it's become abundantly clear that the battle against COVID-19 is a collective endeavor. The challenges this virus presents know no boundaries, and the solutions require a unified effort from every corner of society.
In what ways could people help to solve Covid-19?
Following Health Guidelines
In the battle against COVID-19, one of the most impactful ways individuals could contribute was by following established health guidelines. Wearing masks in public spaces, practicing physical distancing, and maintaining good hand hygiene were simple but effective measures. These actions were not only about personal protection but also about safeguarding the health of the broader community. By complying with these guidelines, individuals significantly reduced the risk of transmitting the virus to others, particularly vulnerable populations such as the elderly and those with underlying health conditions.
Supporting Healthcare Workers
Healthcare workers have borne the brunt of the pandemic, working tirelessly to save lives and care for the sick. Acknowledging their dedication and expressing gratitude helped them to go on. Additionally, individuals could reduce the burden on healthcare facilities by following safety measures and avoiding unnecessary trips to hospitals or clinics when not urgently needed.
Volunteering and Community Engagement
Communities have come together in inspiring ways to support one another during the pandemic. Volunteering at vaccination centers, food distribution sites, or local initiatives that assist vulnerable populations allowed individuals to make a direct impact.
Donating and Fundraising
Donations and fundraising efforts have played a crucial role in supporting healthcare facilities, research endeavors, and the provision of essential supplies. By donating or fundraising for COVID-19-related causes, people directly bolstered the resources needed to combat the virus and provide relief to those affected.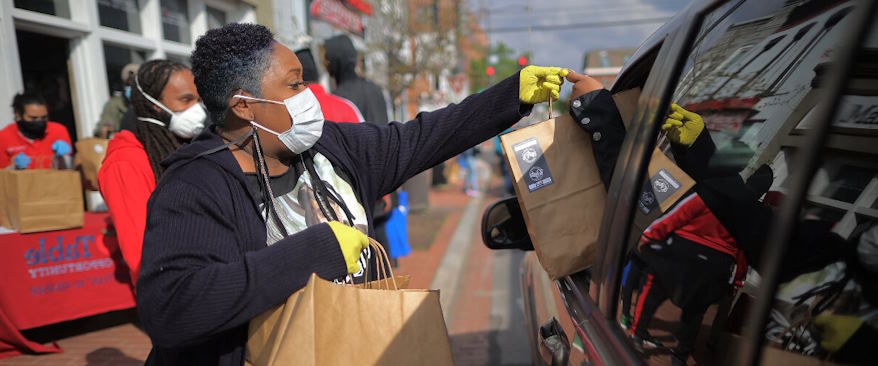 What funds and organizations helped to cope with Covid-19?
Numerous funds and organizations have played crucial roles in responding to the COVID-19 pandemic. These entities have provided resources, support, and funding for healthcare, research, and relief efforts. While this is not an exhaustive list, here are some key funds and organizations that have contributed significantly to coping with COVID-19:
World Health Organization (WHO)
The WHO has been at the forefront of the global response to COVID-19. It has provided guidance, coordinated international efforts, and supported countries in responding to the pandemic.
COVID-19 Solidarity Response Fund
This fund, launched by the WHO and partners, has collected donations to support healthcare systems, purchase medical supplies, and accelerate research on treatments and vaccines.
The Coalition for Epidemic Preparedness Innovations (CEPI)
CEPI has played a pivotal role in supporting the development and distribution of COVID-19 vaccines by funding research and manufacturing capacity.
Gavi, the Vaccine Alliance
Gavi has been instrumental in the COVAX initiative, ensuring equitable access to COVID-19 vaccines for low- and middle-income countries.
The Bill and Melinda Gates Foundation
The foundation has contributed substantial funding to support COVID-19 vaccine development, diagnostics, and healthcare delivery in vulnerable communities.